What's With Facebook's Globalcoin?
What's up with Facebook you say? Are you aware about what's been filling the front news in media? You definitely are if you're here reading this article.
So we all should have heard about Facebook's new cryptocurrency, Libra. One of the biggest sign that cryptocurrency has entered the mainstream media is when a huge company that is known in the whole wide world begins to talk about developing their own version of a stablecoin. And that is what's up with Facebook!
Did you want to know about Libra and its impacts on the world's acceptance of cryptocurrency? Well, read on.
Facebook Project: Codenamed "Globalcoin" AKA Libra
News regarding the development of a cryptocurrency by Facebook first appeared in a report by Bloomberg on the 21st of December 2018. In the report, Facebook claimed that it was in the midst of developing a cryptocurrency that would enable users to transfer money within its messaging app, Whatsapp. Facebook also mentioned that it will focus on the remittance market in India, according to reliable sources.
Bloomberg stated in their report that Facebook is developing its own stablecoin – a type of cryptocurrency usually backed by fiat. The reason they chose a stablecoin was to mitigate the known volatility of cryptocurrencies.
For the few months ahead, nothing was heard of the progress of Facebook project. As usual, a lot of people speculated that the project will not be completed in the next few years. Lo and behold, only a few months later, New York Times reported on the latest updates regarding Facebook's project on the 23rd February of 2019. In the report, the Facebook project is allegedly "moving ahead to the point that the social media giant is in talks with crypto exchanges in preparation to issue the Facebook coins to users". Again, according to four reliable sources already involved in the project.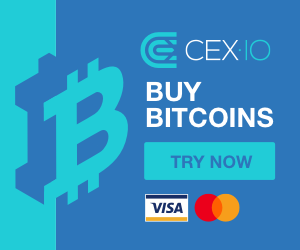 Facebook reportedly hired more than 50 engineers for the project. One industrial website, The Block, traced the inflow of new hirings for the project. Facebook's new technological pursuit is headed by the former president of PayPal, David Marcus.
Furthermore, according to the report, Facebook was looking into several ways to implement blockchain, and one of them was stablecoin. Facebook wants to back the value of its cryptocurrency to a basket of foreign currencies, instead of just the one. The reason is so that Facebook can guarantee the value of the coin by backing it with dollar, euro, and other national currencies that are in Facebook bank account.
And the latest news about the project before the hype exploded in every known news site, was by TechCrunch. Facebook's cryptocurrency has changed names from Globalcoin to Facecoin and now finally settled on Libra, and according to TechCrunch, was finally launched on the 18th June recently. But wait. It's not the cryptocurrency that was launched but it's whitepaper, Libra, in which Facebook explains in detail what is it's cryptocurrency all about.
Interestingly, Facebook actually has a few prominent backers (obviously!) and they include Visa, PayPal, Mastercard and Uber. Besides that, Facebook reportedly signed agreement with other organisations including Stripe, Booking.com and MercadoLibre. Imagine a partnership with three of the biggest name in the payment industry, do you think that Facebook can go further than Bitcoin?
How will Libra impact the World?
Yes, let's talk about how Libra will impact the world when it's finally launched. It won't be launched until next year, and already it's become the talk of town. Even the Congress is talking about it. So what would be its impact?
One of the pain point of cryptocurrency is adoption. And the main reason is cryptocurrencies lack user-friendliness. A lot of users still don't understand cryptocurrencies and the ecosystem, due to the technical language and features.
This has resulted in the crypto community becoming insulated and isolated. People will definitely introduce you to Bitcoin, but beyond telling you why it's so amazing and great, you'd probably be left floundering on where to start on cryptocurrency. (That's why we have sites like coin.my, people, make use of it!). Moreover, we all know that where there are people who lack understanding about cryptocurrencies, there are bound to be predators. With all the scammers abound, all the infighting (see Bitcoin Cash), hacks and what-not, it's not surprising that most people would tend to avoid the crypto market.
So, then, how will Facebook change this?
Easy. Can you think of alternatives as popular or widespread as Facebook, Whatsapp, Instagram, or Telegram? These social media platforms have perfected their marketing strategy to focus on user experience to gain more new users as well as retain the current ones. Otherwise, Facebook would not have been able to reach a figure of 2.47 billion active users every month, right?
Just imagine, if Facebook can provide the same user experience in their new cryptocurrency project, potentially it could attract most, if not all of the current Facebook users to use the new coin. Looking at the numbers, Facebook users accounts for one third of the global population, so the potential for Facebook to monetize approximately 31.5% of the whole world is very high. That is billions of dollars in terms of profit for Facebook, in case you're wondering.
No wonder Congress is on its case.
The ideal scenario for Facebook is for the majority of its users to use Libra. Unfortunately, it's not as easy as it looks. A study by Cambridge Centre for Alternative Finance found that the number of cryptocurrency users increased by 17 million in 2018 to 35 million. But that figure is associated with authenticated users accounts.
We can assume that these accounts are the active accounts and even if all of the accounts are Facebook users, the total is still too small to be impactful. Moreover, we don't know whether the users actually use their cryptocurrency, they might just hold them in their accounts.
Besides that, one other main issue is that many merchants still don't accept crypto payments. And even if they do, it would have to be converted into fiat to be used elsewhere. Just because Facebook offers cryptocurrency on its platform, doesn't mean that people will actually use it. Remember Facebook Credits or Facebook Gifts? Wonder where they are now.
But what about WeChat Pay? This service was integrated to WeChat, which is the biggest social media platform in China. Today, the application sees more than 902 million active users every day. WeChat Pay connect users directly to their bank accounts and enables them to pay for goods and services, buying train tickets, healthcare services and even utility bills and rent.
Can Facebook achieve what WeChat Pay has with its cryptocurrency? Only time will tell.